Ecological & social responsibility
.
As a company, we want to make our contribution to climate protection and a diverse society.
As a company, we want to make our contribution to climate protection and a diverse society.
Climate Neutral Tax Law Firm
The carbon footprint includes the emissions caused by a company, product, event or project. The accounting is carried out according to the methodology of the internationally recognized GHG Protocol Standard.
We are currently having our carbon footprint calculated and, with the support of ClimatePartner, want to fully offset our emissions and actively support climate-protecting projects. In the future, you will be able to track the offsetting of our CO2 emissions via ClimatePartner and receive further information on the climate protection project.
StiftungLife
Not a classic foundation, rather a dedicated group of friends committed to education, climate and the environment. The team includes people who live in different cities and lead different lives. Connected by a common commitment. We like this and support the projects of StiftungLife.
Most recently, we supported StiftungLife with a native tree donation in the Uckermark region and planted little trees. Among them are oaks, sweet chestnuts, wild apples, wild pears, sycamores, bird cherries and fluttering elms. We hope to have made a small, but hopefully sustainable contribution to CO2 neutrality. 6,900 trees were planted in the Uckermark and will be cared for and nurtured over the next few years.
Pro Bono
There are often obstacles in young people's paths that prevent them from pursuing their dreams. This is often a result of the different possibilities provided by the parental homes. To turn a lack of prospects into the realization of potential, DEIN MÜNCHEN GmbH is concerned with equal opportunities, participation and integration.
We support the independent non-profit organization DEIN MÜNCHEN GmbH with pro bono activities. In particular, the topics of knowledge promotion and transfer connect the ALR and DEIN MÜNCHEN in our common attitude and way of thinking.
ALR School
Together with StiftungLife as the initiator and sponsor, we financed the construction of an elementary school with 5 classrooms and a sanitary facility.
What we particularly like about StiftungLife is the sustainable idea of their concept, which involves the village inhabitants and, in addition to education, also provides for the purification of drinking water, the planting of trees and accompanies the students up to their degree courses.
The "ALR-School" is located southwest of the former capital Yangon and serves the primary school children of a few surrounding villages. We deliberately chose a region that is not very well developed for tourism in order to provide help where no money from foreign tourists would flow otherwise. The inauguration of the ALR-school in January 2020 was done by our partner Thomas Salomon. On site, he was able to personally convince himself of the fascinating country, the hospitality and the great result with his own eyes. To ensure the sustainability of our commitment, we also sponsor a young female student of economics by acting as a mentor and covering the monthly tuition fees.
Please feel free to inform yourself and follow our engagement in Myanmar!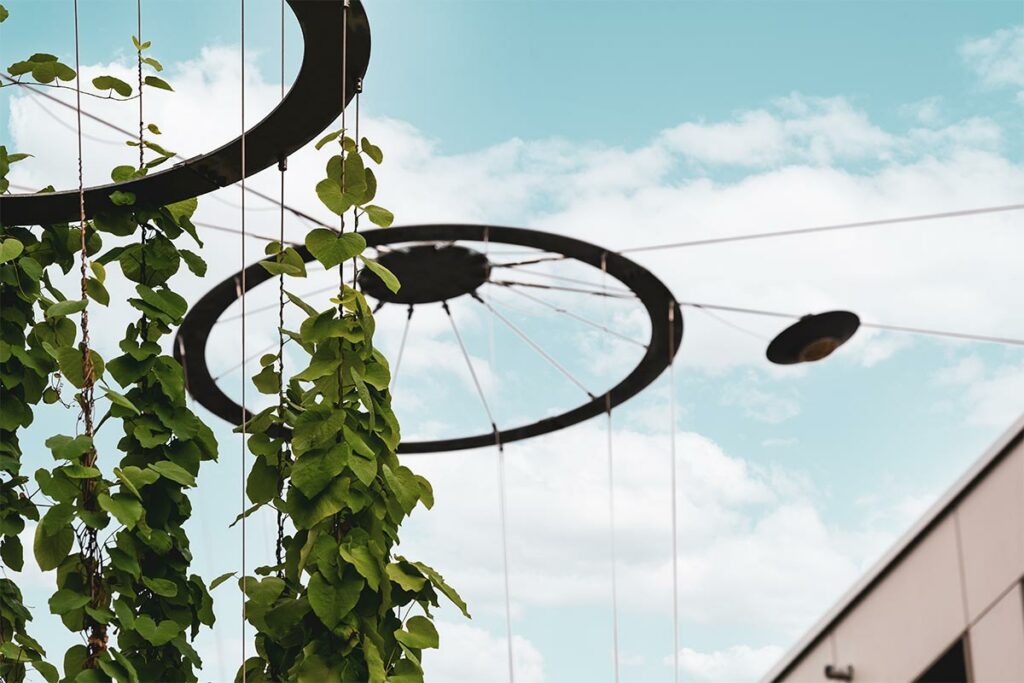 Cura Placida
The fight against cancer is a task for society as a whole, one in which we cannot look the other way. That is why our commitment to Cura Placide places us at the side of patients and research. Cura Placida promotes the development of soft and gentle healing methods for childhood cancer. The different healing methods are individually adapted to the needs of the children. So that children do not suffer more than they already have to.
We have been supporting the foundation as well as the association for the promotion of the foundation Cura Placida für krebskranke Kinder e.V. through donations and personal commitment for many years. We are happy about every success that can be achieved.
BAVARIAN STATE OPERA
Raise the curtain and clear the stage! We, the ALR, are committed to a strong cultural landscape in Munich. Art and culture are also an important part of our coexistence. The Munich State Opera has survived many a crisis. Be it the destruction of war or the closure during the Covid pandemic. It has always flourished again despite all adversities and is thus also considered a symbol of steadfastness. To keep it that way, we support the Bavarian State Opera as a donating member of the so-called "Patron Circle" of our Munich opera house.
In a nutshell: We are a medium-sized auditing firm rich in tradition with a high standard of quality. With all due respect for profitable business, I hold our dedication to social and economic causes particularly close to my heart. For all our sense of profitable business, our social and ecological commitment is a personal issue close to my heart."
Thomas Salomon
Auditor • Tax Consultant • Partner
Individual and versatile -
your career at ALR.
Grow with us -
at ALR Treuhand.
Who we are -
get to know us.